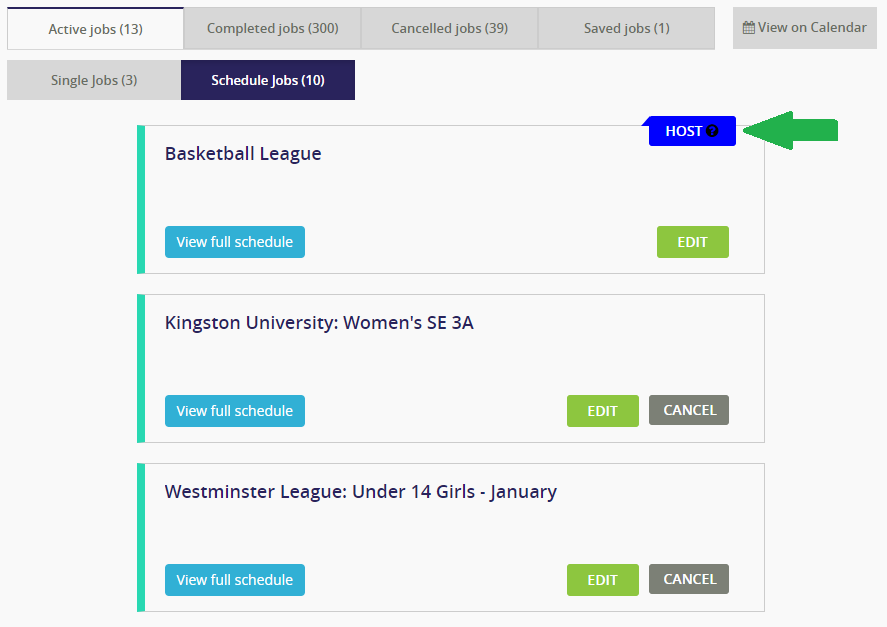 As an event organiser, you have spoken and we have listened!

The solution you now have: When you post an event, you can now add other people of importance to it. Meaning they will have all the game details and be able to amend just like the original event organiser while safeguarding everything you have paid for.
AllOfficials is a great resource in the planning, organising and execution of your basketball league and games but we know that whilst you may be organising the event, you are not necessarily, holding all the games at your own venue.
Posting games on AllOfficials already allows you to change the venue address, but now, with our newest feature an Event Organiser can add up to four hosts to each event. A host can assist in the management of an event on behalf of the Event Organiser, making the process of hiring officials even simpler!
A host is basically an Event Organiser. Once they are added to an event, they will be able to:
Review, pay additional money (tip) and dispute funds for Officials.
Add and remove Officials they put onto a game but they are unable to remove Officials already added to the event by others.
Edit event details as long as it is more than four days before the event.
Cancel events.
As an event organiser, you can identify games you're a hosting simply. Go to "my job" section where you will view all your active jobs and you'll see a job in there with a green tag on the top right-hand corner saying "host".
We believe this subtle and unique update will make all the difference in a lot of scenarios saving you time, effort plus ensuring that your events are running smoothly while keeping everybody in the loop.
Quote from LBA's Melita Emanuel-Carr – "It will allow our leagues to run more smoothly and efficiently as there are fewer people to contact and it empowers everybody involved in the best way, we have around 200 games a season and coordinating them just got made simple!"
All terms & conditions apply and you can find more info here or check our FAQ.
FAQ